Aug 23, 2023 – AKA Virtual (CEO Shen Jia, Tokyo, Japan), is proud to announce its participation in the production of a virtual project by the AKB Group - JKT48's virtual project "JKT48V", featuring Kanaia Asa, Pia Meraleo and Tana Nona, three incredibly talented idols who are ready to take on the music scene. The news was announced yesterday evening at a media conference held by JKT48.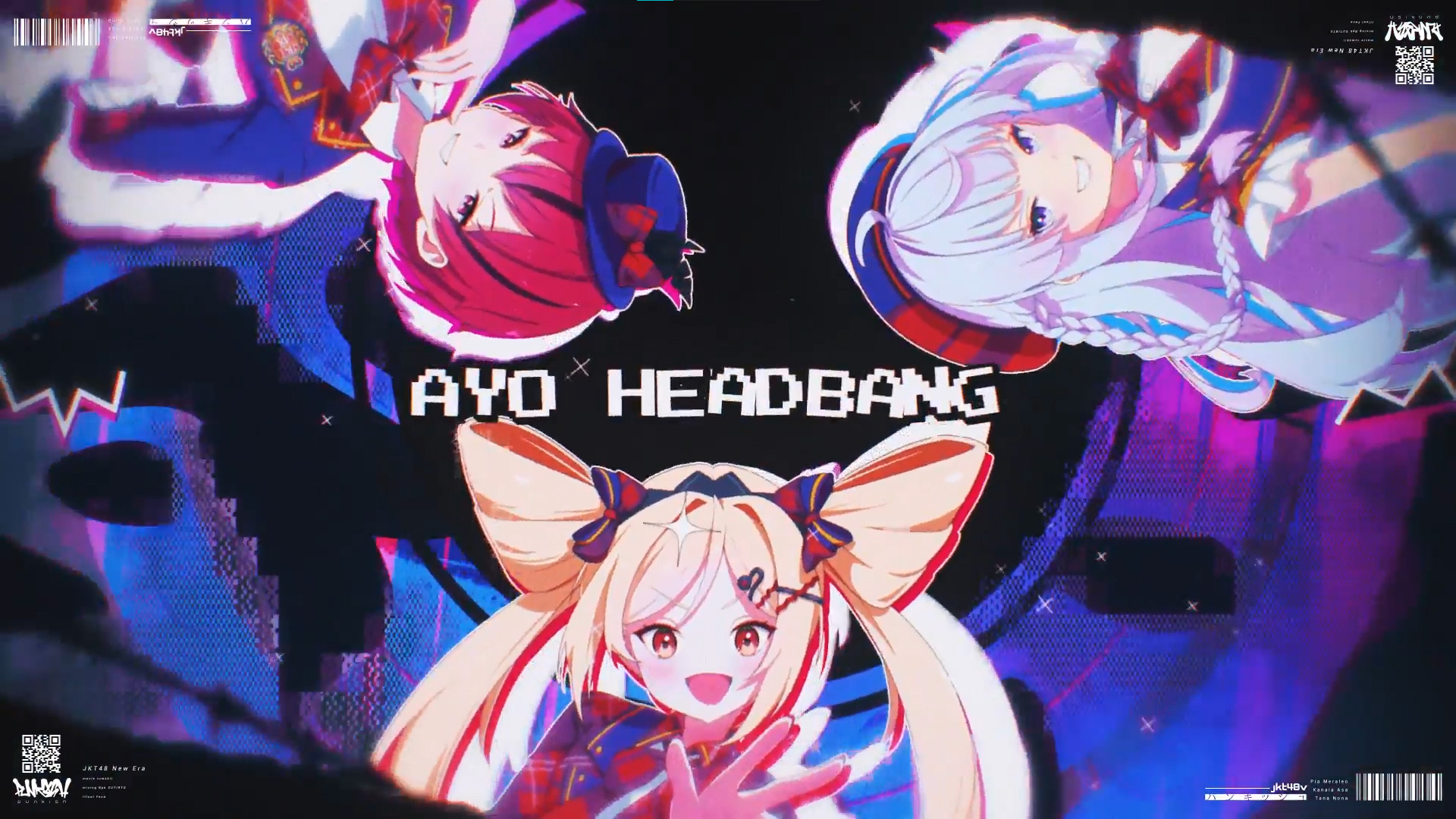 AKA Virtual has been active in the VTuber scene in Indonesia since Aug 2022 and the agency has also supported and collaborated with other major VTuber agencies worldwide such as Hololive and VShojo.
As part of the announcement of JKT48V's debut, their music video was released at yesterday's press conference held in Jakarta, Indonesia.
Stay tuned for more information and updates on the activities of JKT48V at https://jkt48.com/jkt48v.
Kanaia Asa
YouTube: Kanaia Asa - JKT48V
X: @Kanaia_jkt48v
Instagram: @jkt48v.kanaia
TikTok: jkt48v.kanaia
Pia Meraleo
YouTube: Pia Meraleo - JKT48V
X: @pia_jkt48v
Instagram: @jkt48v.pia
TikTok: jkt48v.pia
Tana Nona
YouTube: Tana Nona - JKT48V
X: @tana_jkt48v
Instagram: @jkt48v.tana
TikTok: jkt48v.tana
Watch [MV] Punkish - JKT48V.