Aug 18, 2023 – AKA Virtual (CEO Shen Jia, Tokyo, Japan) is proud to announce Gema Gathika's upcoming offline concert on 21 October 2023 from 4:00pm to 7:00pm (GMT+7). Ticket sales have begun and will close on 31 August 2023 11:59pm (GMT+7). Gema Gathika's Offline Concert will be held at PIC Creative Space, The Sanctuary, Tebet - Jakarta Selata in Indonesia.
▼Ticket sales
https://www.loket.com/event/gema-gathika-offline-3d-music-concert_U9vU
The fanbase, GGWS, can look forward to Gema Gathika showing off her new 3D model created by AKA Virtual. Food by Burger Bangor will be available at the venue with a special edition packaging for Gema Gathika's Offline Concert. There will also be limited edition lightsticks to celebrate the VTuber's milestone.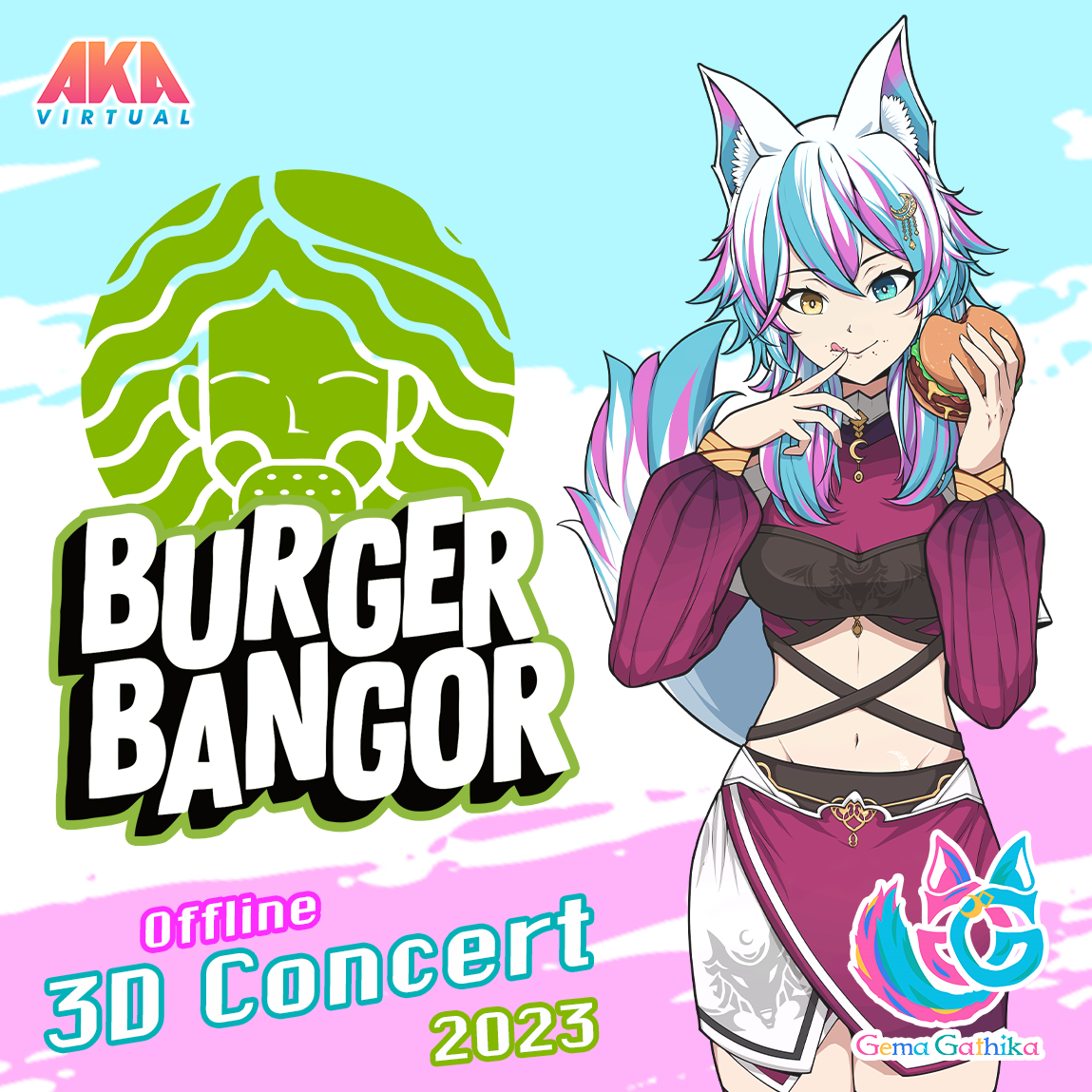 A message by Gema Gathika, "I'm really grateful for having a wonderful team from AKA Virtual and also the support from GGWS, it's really such an honor to have a 3D model debut with AKA Virtual and it's such a great opportunity for me to grow as a virtual youtuber. Hopefully I am able to show you the best and everyone who sees the debut and comes to the concert will be happy and enjoy the performances!"
Fans can still enjoy the debut concert online a week after the offline concert.
Ticket sales
https://www.loket.com/event/gema-gathika-offline-3d-music-concert_U9vU