Mar 24, 2023 – AKA Virtual (CEO Shen Jia, Tokyo, Japan), a startup that specializes in 3D character and content creation, is proud to announce its 2-year anniversary since its establishment in March 2021. The company has made significant strides in the industry since its inception. Beginning with the announcement of investments from Sega Sammy Holdings Inc. in Q3 2022, AKA Virtual continues to evolve their in-house professional animation and motion capture software stack. This follows their core mission to revolutionize 3D content production in real time, creating animated content significantly faster and making it more accessible to creators. This cutting edge technology and creative expertise has made AKA Virtual a sought after partner in many recent projects and collaborations with Sega, Vshojo Inc., Yonezawa prefecture in Japan through Plat Yonezawa Inc., etc.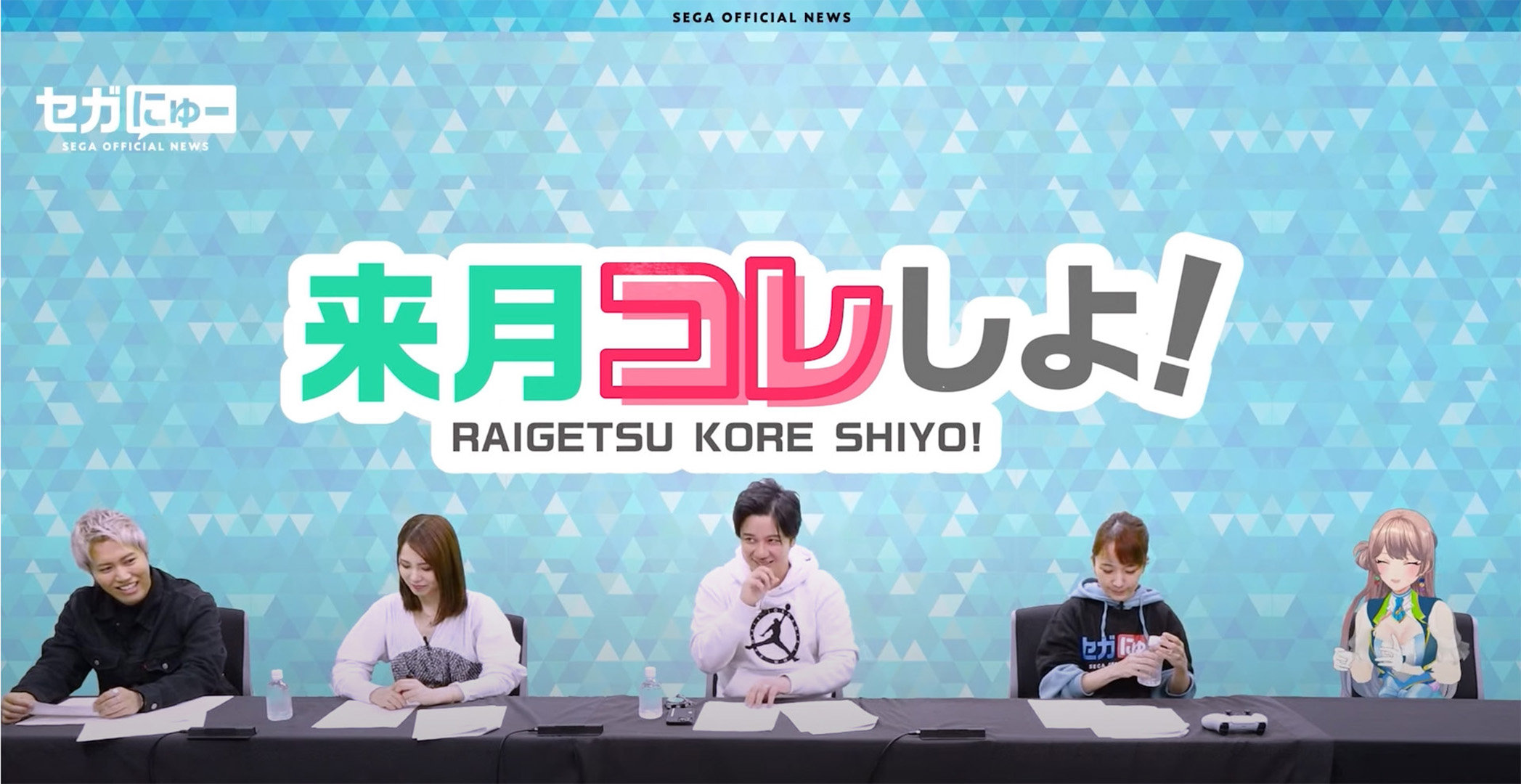 AKA Virtual is leading in quick turnarounds of 3D content. The young startup prides itself for its company and product philosophy – Rapid, Robust and Repeatable. These core values are applied to the tech company's processes and outputs, enhancing live streaming and 3D animation production for social media, at the speed of social media. With this streamlined approach, the company prides itself on its ability to lower the cost of its clients and making 3D content creation more accessible to even individual content creators.
Based in Tokyo, the land of animation, video games, and iconic characters, AKA Virtual began its activities in early 2021. AKA Virtual provides services and technology to bridge realities between the real world and the digital world, enabling characters, brands, and creators to interact with their fans in virtual space. The 3D technology startup has been working with gaming and IP companies like Sega Corporation (subsidiary of Sega Sammy Holdings Inc., to be known as "Sega") to bring their characters to life. Famous cartoon and game characters can now perform without limitations on live streams and various social media platforms. Businesses can capitalize on motion capture and 3D animation to create content with lowered costs and production lead times.
Partnership with Sega
The first success from the alliance between AKA Virtual and Sega was the launch of Virtual YouTuber (VTuber) Popona's 3D debut on 7 November 2022. The 1-hour stream featured Popona from the online mobile game "Phantasy Star Online 2: New Genesis*" singing live and interacting with her fans. This 3D live debut concert attracted over 2,000 simultaneous viewers worldwide and 22,000 total attendees (as of 14 November 2022). The livestream was ranked in the Top 10 Super Chats globally.
*Phantasy Star Online 2:New Genesis is a game developed and published by Sega Corporation.
AKA Virtual also created an AR (augmented reality) filter for Sega's "Like A Dragon: Ishin" on TikTok Effect House. "Like A Dragon: Ishin" is Sega's latest action-adventure addition to its Yakuza series with a samurai spin. While the game was released on 22 February 2023, fans from around the world got their first taste of the game with the TikTok AR filter that was released on 18 February.
AKA Virtual continues to work closely with Sega on up and coming new releases.
Other Major Projects
AKA Virtual kicked off 2023 with several big projects. The company created the 3D model for VTuber Usaki Rin from "Sega News", a monthly talk show that features the latest gaming news by Sega and co-produced with Grounding Labs. The show is presented in mixed reality (MR) with Usaki Rin appearing as a 3D avatar alongside her co-hosts on set in the real world.
AKA Virtual also did a quiz show with a major VTuber agency in February. The feat was having 5 VTubers going live in 3D simultaneously on a 3D stage alongside podiums for Question and Answer. The AKA team also brought along amazing stage VJ work on top of live operations support. Facial expressions were triggered manually for the 5 members and 3D props were also added to make the performance more engaging.
Another noticeable project is VShojo's latest music video released this March. VShojo's VTuber Ironmouse recorded all her dance motions in the studio of AKA Virtual in Tokyo, Japan. AKA Virtual's strong expertise in live broadcasting technology for the VTuber community has greatly established its business connections with some major VTuber agencies and earned its reputation as a reliable partner in the industry.
AKA Virtual made its debut into the Japanese mascot industry. Yonezawa city (Yamagata, Japan) signed their official mascot Kanetan to AKA Virtual for 3D model and content creation through their marketing agency Plats Yonezawa Inc. Fans will soon be able to see the footage of Kanetan walking the streets of Yonezawa.
Outside of Japan, AKA Virtual participated in Sundance Film Festival 2023 in Park City, Utah. The team presented a panel discussion on "Breakthrough in Content Creation: Multiplying Content with Technology" with the aim to help not only the big players but also indie filmmakers create social media content at an affordable budget.
AKA Virtual in Indonesia
Having signed 17 talented individuals under AKA Virtual's umbrella in Indonesia, AKA Virtual is now the 2nd biggest VTuber talent agency in Indonesia. The team has collectively hit 1 milion subscribers and gained over 100 million views on YouTube.
AKA Virtual is committed to pushing the boundaries of what is possible in 3D character and content creation. As the company celebrates its 2-year anniversary, it looks forward to continuing to provide exceptional services to clients and delivering innovative solutions to meet their needs.
For more information, please visit AKA Virtual's website at www.akavirtual.co.jp.
Additional Information
Watch the Multi-Character 3D production here.